MRS Tulo
MRS Tulo is our smallest and lightest packraft. The packraft is perfect for hikers and other people who prioritize low weight.
Tulo's got sewn and heat-welded seams. To save weight, Tulo is delivered without spraydeck.
Every MRS packraft is made out of urethan coated nylon, which is UV-resistant, durable, and flexible in low temperatures.
MRS Tulo is delivered together with spare repair material (no glue) and a bag to inflate the packraft.
We strongly suggest that you add a Patch n' Go Kit to your order, as it is not included.
Materials
Tubes: UPN35 Nylon 210D/67T*55T 90 A Ester TPU double
Floor:UPN35 Nylon 420D/67T*55T 90 A Ester TPU double
Seat: Nylon 210D/118T laminated
Packed size & weight
Packed size: 30×20 cm
Weight "Tulo": 2270 grams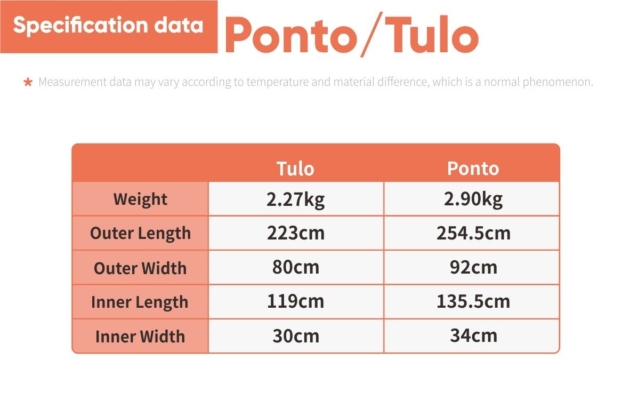 User length
Tulo standard can be used comfortably up to a height of 175 cm.
Product manual
Warranty
3 years