MRS Tulo
MRS Tulo is our smallest and lightest packraft. The packraft is perfect for hikers and other people who prioritize low weight.
Tulo's got sewn and heat-welded seams. To save weight, Tulo is delivered without spraydeck.
Every MRS packraft is made out of urethan coated nylon, which is UV-resistant, durable, and flexible in low temperatures.
MRS Tulo is delivered together with spare repair material (no glue) and a bag to inflate the packraft.
We strongly suggest that you add a Patch n' Go Kit to your order, as it is not included.
Materials
Tubes: UPN35 Nylon 210D/67T*55T 90 A Ester TPU double
Floor:UPN35 Nylon 420D/67T*55T 90 A Ester TPU double
Seat: Nylon 210D/118T laminated
MRS are fully involved in the development process of the materials used, and has its own product development. The TPU material used exclusively by MRS is developed in close collaboration with a large American company with the aim of offering customers the highest possible quality.
Packed size & weight
Packed size: 30×20 cm
Weight "Tulo": 2270 grams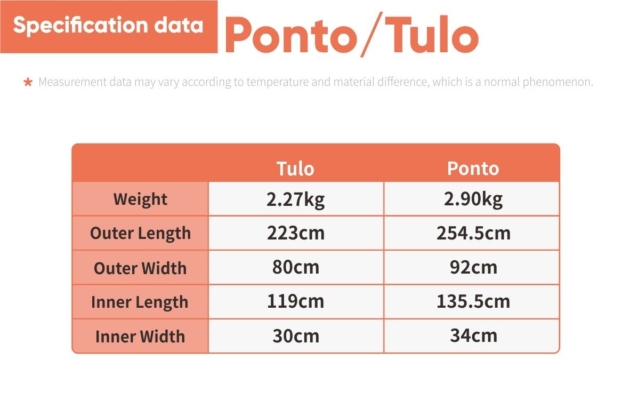 User length
Tulo standard can be used comfortably up to a height of 175 cm.
Product manual
Warranty
3 years